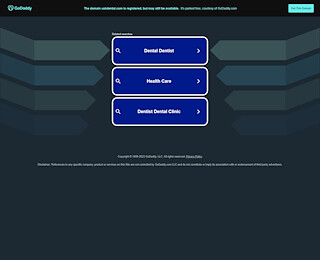 As you investigate the benefits of modern braces in Kensington, consider USoK for more information on treatment. Beautiful, straight teeth cost less than you think with clear Invisalign treatment- and it's the most requested ortho treatment available today by both teenagers and adults of all ages. You don't have to live with crooked teeth, gaps between teeth, or bite issues that prevent you from smiling in social situations; virtually invisible Invisalign aligners create beautiful smiles in less time than conventional metal braces.
Am I Too Old For Braces?
The American Dental Association and dentists everywhere agree that advanced orthodontics meet the needs of all ages; therefore, you're never too old to request information from your dentist about conventional or clear braces. Come in to United Smiles of Kensington for a complimentary Invisalign consultation and receive $100 off of treatment in our office- be sure to bring your list of questions and take home additional materials for further reading. You'll discover many advantages of Invisalign clear braces:
Designed to fit your lifestyle
Comfortable to wear- no wires or metal to irritate soft tissue
Virtually undetectable
Short office visits without adjustments
Removable aligners
No permanent commitment
More affordable than traditional metal braces
Fewer months of treatment
Monthly payments available
Do I Qualify For Invisalign?
The most commonly asked question we hear at United Smiles of Kensington is regarding eligibility for clear Invisalign braces- a question we're only able to answer after a thorough evaluation of your smile and bite issues. We common recommend clear braces in Kensington for the following:
Crossbite
Underbite
Overbite
Mal-alignment
Gapped teeth
Slightly crooked teeth
Feel free to call USoK to book a new-patient exam and discuss your concerns with our staff while we listen to and address your smile goals.
Advanced Dentistry & Orthodontics Unite
We are pleased to offer patients at United Smiles of Kensington a full-service experience. Choose us as your family's single source for preventive services, aesthetic restoration dentistry, cosmetic dental, orthodontics, and specialized care. We've been serving the Kensington community since 1995, with a unique commitment to providing exceptional care in a comfortable atmosphere. Leave your fear of the dentist chair at home and come in to our office to experience the many advantages of painless dentistry practiced in a relaxed environment. Your beautiful, straight smile is just around the corner, with Invisalign braces in Kensington.
More Reasons to Choose USoK
If you're busy throughout the week, you'll appreciate a dentist office open for early and late office visits as well as Saturday appointments for times when you can't take a weekday off of work. In fact, you'll find our doors open for business when other dental clinics have closed up for the day or have not yet opened; best of all, we welcome your walk-in visit anytime you need to see your dentist. If you need a same-day appointment for any reason, call our office, and we'll make the arrangements.
Braces Kensington
United Smiles of Kensington
+1 416-944-2178
297 Augusta Avenue, Toronto, ON M5T 2M2
View Larger Map